Esarn is Thailand's northeast region consisting of 20 provinces and is Thailand's largest region. The region boasts 26 national parks and is full of culture with their own dialect, spices and distinct Thai Cuisine. Esarn is considered the poorest yet a very beautiful region of Thailand. Esarn can actually be written 7 different ways. Esarn is home to well-known Thai Monks, Writers, Actors, Comedians, Singers and Professional Sports Players. Most of the villages in Esarn have extravagant temples which are used for religious ceremonies and festivals. Esarn also has a large amount of agriculture and is the largest sector for the economy.
Thai Esarn it's locally owned and operated by Banana Leaf Hospitality, LLC.
Our owner Nuttawin Klawkla comes from a small village in Thailand. As a young boy Nuttawin grew up on a small farm of rubber trees and rice fields. After studying business in Bangkok, he continued his studies of business in Nebraska. He worked full-time as a server to support himself and his family while completing his studies including 14 years at Thai Esarn's current location. When the opportunity arose to purchase Thai Esarn, he decided to fulfill his dream of restaurant ownership. Nuttawin is passionate about his love for food and creating dishes that people enjoy. Banana Leaf Hospitality was created and the journey began. One of the core values of Banana Leaf Hospitality is supporting family and the community. We are grateful to be in Omaha and hope to be here to serve the community for many more years.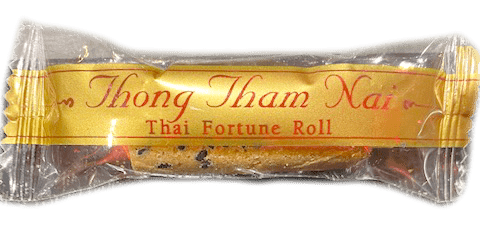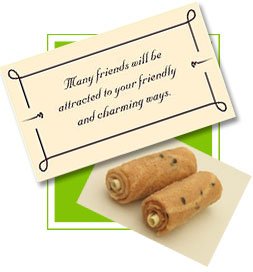 Coconut flavored Thai fortune cookies.
A unique Thai fortune cookie and part of the royal tradition of desserts given in order to wish others health, prosperity and harmony. In Thai, Thong Tham Nai means to predict the conditions of the future. Aptly named as each Golden Fortune Roll has a prediction for the near future rolled up inside. Made with 100% natural ingredients Hygienically sealed in individual wrappers. Always crispy, fresh & tasty.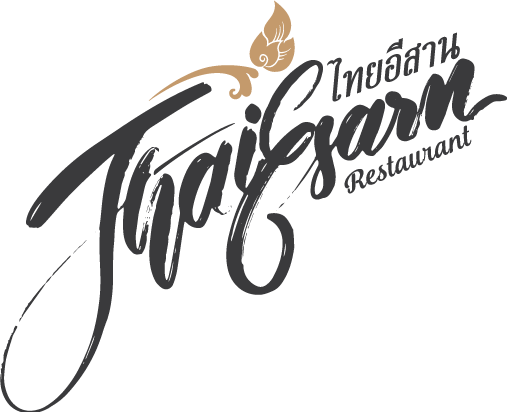 Our logo was designed in Thailand by DigitalPen